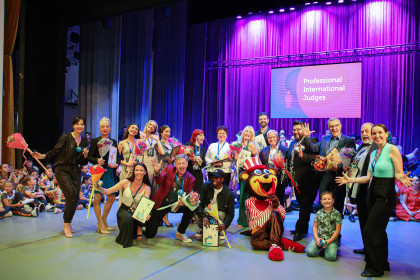 07.02.2023
MAGIC WORLD 2022
The mayor's cup from the "Magical World" international festival in Haskovo was awarded to the dancers from "Kosara" ballet - Asenovgrad. The award was presented by the deputy mayor Maria Valcheva. The award ceremony was after the gala concert of the best performers in the "Zarya" community center. Many more individual and team honors were handed out. 77 collectives and 8 individual performers from Bulgaria, Greece and Romania participated in the edition. The big winner and winner of the Grand Prix is ​​the ballet "Kalina" from Gorna Oryahovitsa. Denislav Ivanov and Kalinka Geonova won the "Best Pedagogue" award, and the "Best choreographer" went to Milos Isailovic, Serbia for the dance "God's eye".
READ MORE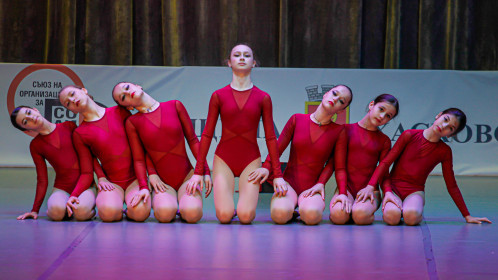 01.02.2023
Mayor's cup 2021 awarded to a team from Varna
The Mayor's Cup from the international dance festival "Magical World" in Haskovo was awarded to the Varna Ballet "Element". The most prestigious trophy of the traditional festival was presented to the winners by the deputy mayor Maria Valcheva. This happened at an award ceremony after the Gala concert of the best soloists, duet performances and groups late last night at Zarya community center. The mayor's cup is awarded to the best team outside of Haskovo. The Grand Pri went to the Cowboy Rhythms dance by "Estrella" (Burgas) with the participation of 30 dancers. Many special awards and scholarships were given out at the ceremony. Nearly 2,000 dancers from 70 clubs performed in the three-day festival, directed by Milena Nalbantova and organized with the support of the municipality. Over 900 performances were presented on two stages, judged by an international jury.
READ MORE
Partners